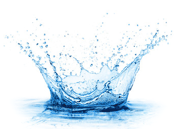 Smart Water has been selected by The Permanent Mission of Israel to the United Nations to be part of Israel's first Voluntary National Review that showcases and demonstrates how Israel is working towards meeting Sustainable Development Goals contained within the UN 2030 Agenda both inside and outside of Israel.
Founded and globally managed from Israel,
SMART WATER GROUP
was established to ensure opportunity for both the creation and collaboration of emerging and existing water treatment technologies that provide the greatest opportunity for integration regardless of geographical location or financial circumstance. Our core principal is to ensure that effective, low cost water treatment solutions are readily available for Personal, Household and Community applications for regions currently having limited or no existing potable water supply for their citizens. Additionally,
SMART WATER GROUP
is continually relied upon to provide its expertise and support in the areas of Emergency Water Planning, Emergency Water Supply and Emergency Water Preparedness for countries and communities that are frequently impacted by natural disaster occurrences or war related instability.